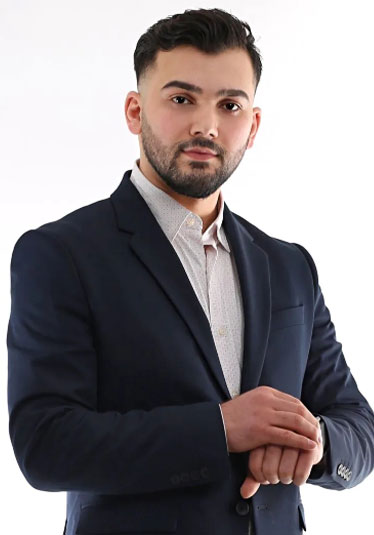 About
Moe Ismael
Moe Ismael was raised primarily in Edmonton's North. Moe is a big believer in family, togetherness, and moral values as these values were placed in him from a young age. He is a Bachelor of Commerce in International Business with a desire for further growth. His creativity, wide range of skills, and passion for real estate were the main factors that pushed him in becoming a Realtor.
The family feel that the müve team provides is all too familiar and played a key role in Moe joining the team. Moe's deep desire to go the extra mile for his clients comes from his own family values and ambition to help people. His goal is to help you and your family just like he would help his own family.
MOE'S TOP 10 EDMONTON FAVOURITES
1 - Edmonton Rugby Union
2 - Panini's Italian Cucina Restaurant
3 - Edmonton Heritage Festival
4 - The Edmonton River Valley
5 - Skating in Any Edmonton Outdoor Ice Rink
6 - Whyte Avenue Art Walk
7 - Edmonton District Soccer Association
8 - Ice District
9 - Table Top Cafe
10 - Remedy Cafe
Awards & Designations
BCOM - Bachelor of Commerce - International Business
Job opportunity
Since 2017, Müve Team has been representing buyers and sellers all throughout the Edmonton area. Established by top-producing agents John Rota and Nik Jankovic, from the very beginning, we have been raising the bar for what it means to provide first-rate service to our clients. The Müve Team provides exceptional training to our new and seasoned agents, and helps to build some of the strongest agents in the city with our proven tools, systems and strategies.