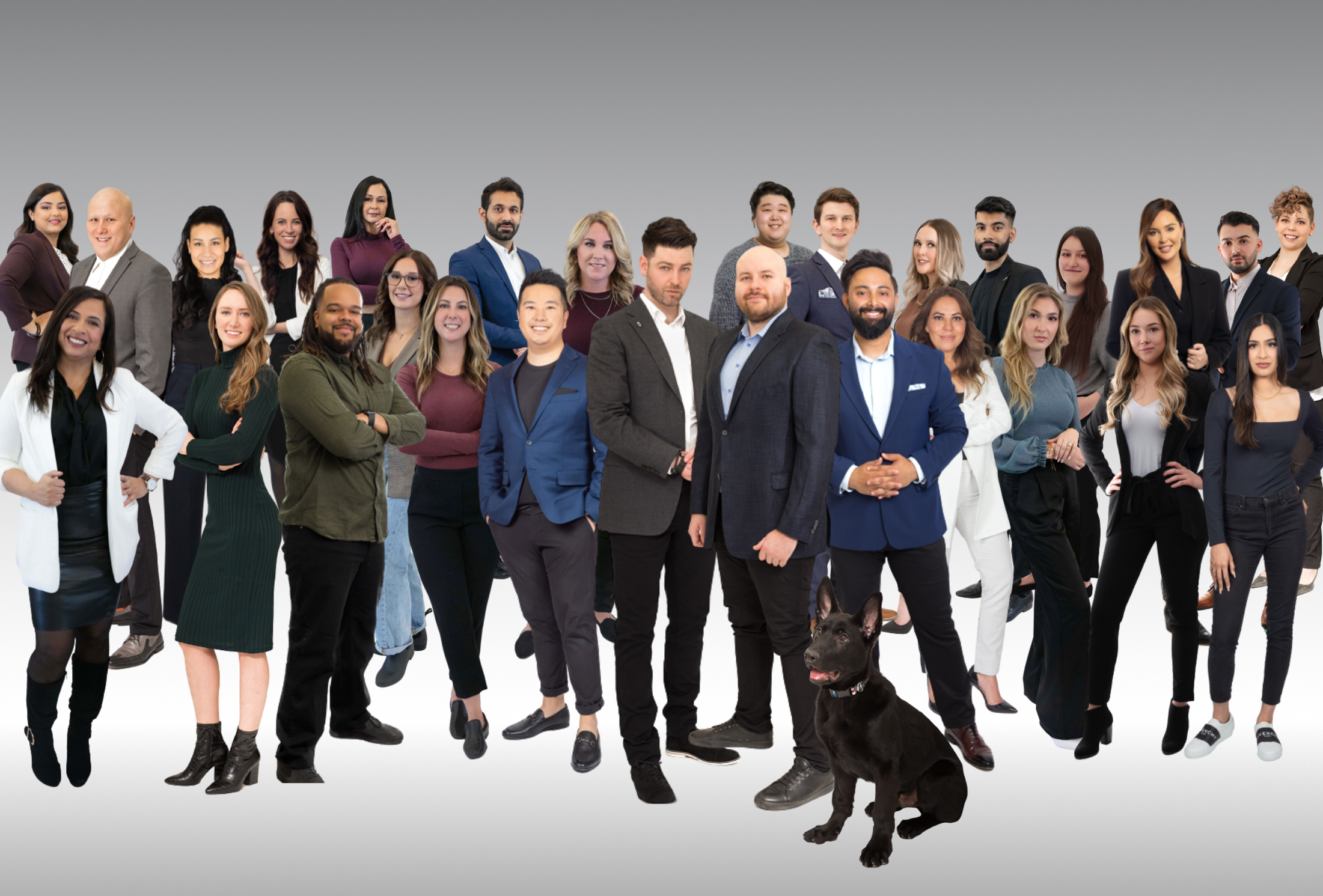 Why join the müve team?
Our team has been built with an extreme focus on culture, systems, and training that empowers you to generate your own business within our team.
Everyone on our team believes in and represents our 7 core values. This is very important as it promises consistency to ourselves, colleagues and most importantly our clients.
We pride ourselves on having a fun, safe and inviting environment. Our team office is a place you can't wait to come back to.
Team Activities – All team members are welcome and encouraged to be apart of team events.
We have an extremely supportive and close-knit team. You'll never feel alone or forced to sink-or-swim.
You'll receive 15+ leads per month as a full-time agent on our team.
You'll have a complete lead and contact management system, so you'll know exactly what to do next every day.
You'll get more buyer leads off every listing with our property direct approach to outdoor signage and advertising.
Buyer Presentation – Our advanced buyer presentation focuses on giving buyers what they want by making the process as quick and easy as possible. This leaves our clients with the feeling of extreme customer service before you even finish your first showing.
Our advanced Marketing plan ensures that your listings are exposed to the widest audience of buyers and agents.
Listing Presentation – A balanced mix of new and old school tactics make our listing presentation one that will make you feel confident that you can win every listing appointment you go to. The trick is buying into our system and knowing that our team offers true value to our sellers that most agents only talk about doing, no up-sells or overpromising here!
Reverse Prospecting – For any home, we can go to our database of thousands of buyers and pull a list of buyers looking for that exact type of home. Imagine presenting this list to a potential seller client. This is an extremely powerful tactic that will set you apart from top agents in our market.
Social Media Presence – Our social media plan focuses on giving us brand recognition within our market. When you say you're with the müve team people always mention that they've seen us on social media or our signage, enforcing us as a strong local brand and establishing trust.
Team Driven Wednesday Training – Focusing on situations relevant to our market conditions and unique service area s well as group role-playing sessions.
Self Driven Wednesday Training – You'll learn strategies for negotiation, lead follow-up, listing presentation and dialogue, and trainings are recorded so you can review these videos at your convenience.
Self Driven Friday Training – You'll get the best training on scripting and dialogue from experienced agents who are on the ground working with clients every day, and trainings are recorded so you can review these videos at your convenience.
With our help, you'll know exactly what to say in every situation.
Friday Team Accountability Meetings – These meetings give us the framework that helps keep us on track every week. You'll team up with a different team member each week that will hold you accountable and on track with your goals!
Three Bucket Lead Model – Coaching on our three-bucket model for lead generation and how you can generate more of your own business to increase your earnings and reach your life goals faster.
You'll get the comprehensive and in-depth training you need to give the best service to your clients and attract more clients.
Operations Manager – Our Operations Manager will update your seller clients with showing feedback and the latest market information.
Transaction Coordination – Once an offer is accepted, you'll turn your completed file over to our Operations Manager who will help take the deal to closing, ensuring that all paperwork is handled, problems are prevented and your deal goes through on time.
Inside Sales Agent Team- We have a full team of dedicated Client Care Specialists covering all incoming leads working 80 hours a week. Having this team in place allows you to focus on more income generating or life-fulfilling activities.
For newer agents, we know exactly what it takes to ramp up, attract clients and start generating commissions.
For experienced agents, we know how to double and triple your business by plugging into our proven, flexible system.
You'll learn best practices for follow-up that turn leads into closed deals.
You'll learn how to generate clients from your own sphere and build a database that brings repeat and referral business year after year, so you depend less on internet leads and prospecting.
The müve team is Here to Help You on Your Journey to Success